Spot notable accounts on Twitter
See which communities they belong to on hover.
Install on Chrome
The algorithm isn't perfect and probably will never be, but it has no bias, and the result is based on the relationship between real accounts.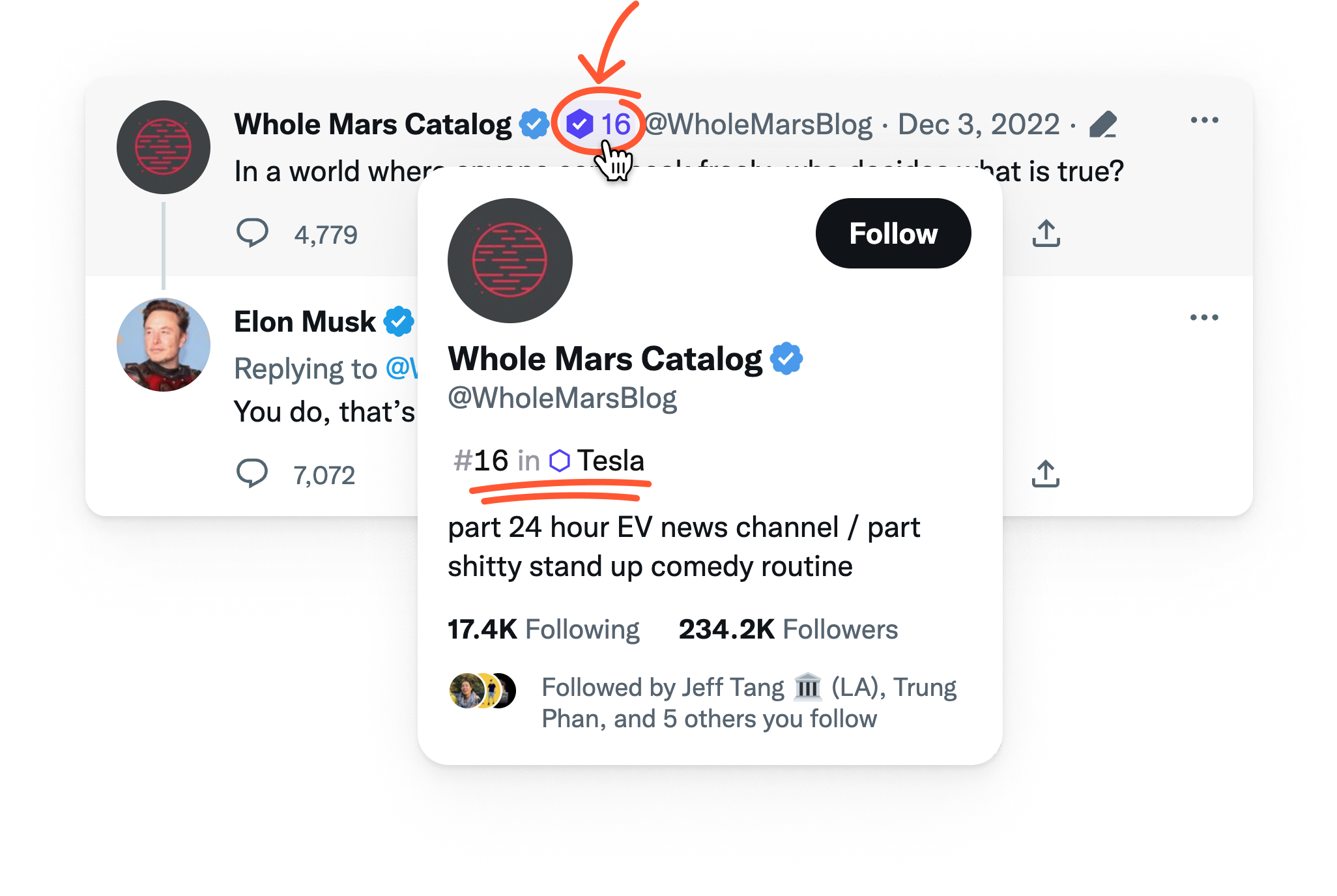 Who is who right in your DMs.
Know at a glance which messages are worth opening.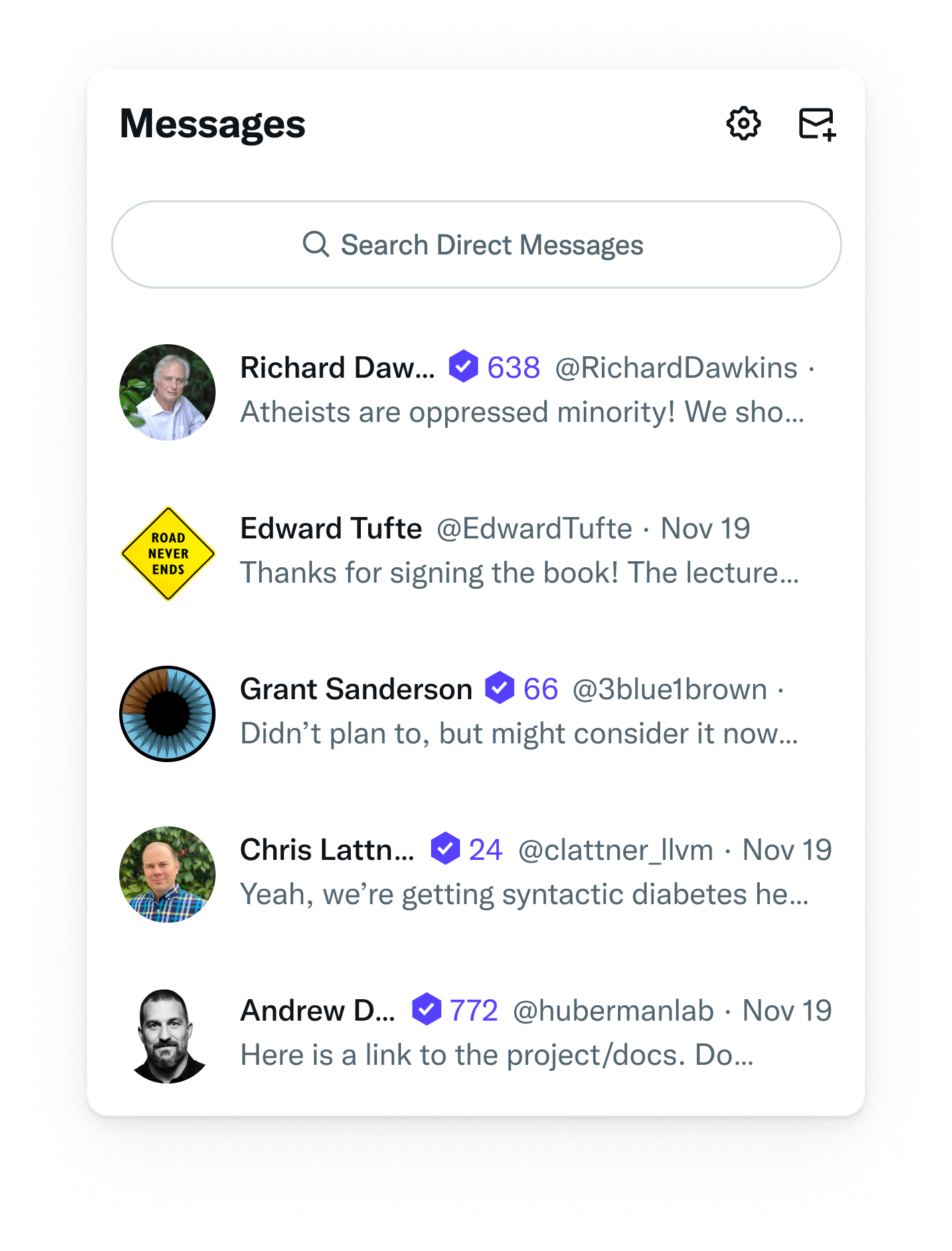 Deeper insight into suggestions.
Find out who are the people Twitter is recommending to you.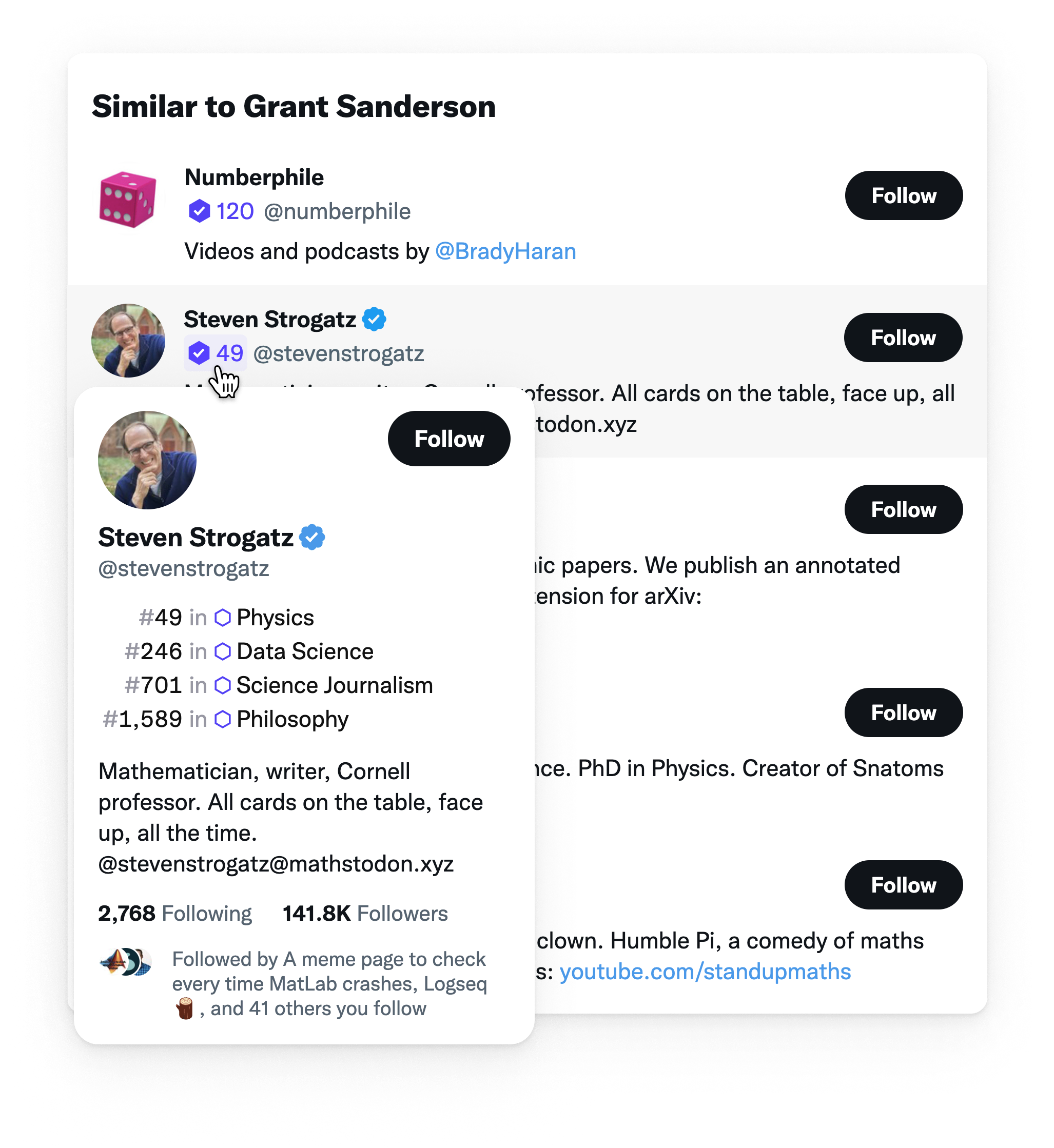 So…
Ready to upgrade your feed?
Then install our extension!
👇
Powered by
API
Copyright © 2023 Borg Collective GmbH. All rights reserved.